Visualizza Centro Medico Psicologico Pedagogico LiberaMente Genova in una mappa di dimensioni maggiori
Centro LiberaMente   Medical Psychological Pedagogical Center
Genova (Italy), Corso Buenos Aires 21/C  (right stair) – postal code: 16129 

GPS:  +44° 24′ 8.23″, +8° 57′ 11.56″  (44.402350, 8.953200)
.
The Centro LiberaMente is in the center of Genoa in Corso Buenos Aires, an elegant area with various commercial activities. Just a stone's throw from the railway station of Genova Brignole, the Centro LiberaMente is easily accessible on foot, by private and public transports and also by motorway. In the area there are parking, restaurants and bars open throughout the day.
For information, appointments or communication you may contact the Centro LiberaMente by phone or telefax at the following numbers: (+39) 010.0899602 / 010.0899603 or by writing to the e- mail address: info@centroliberamente.com. It's possible to send a certfied mail writing to: centroliberamente@pec.it.
Reception and secretarial service is at your disposal for any information or appointments.
.
Click here to contact the Centro LiberaMente
How to reach us.
From Milan (A7), Turin (A26) and the West of Liguria (A10) it is advisable to exit at Genova Ovest.
From Livorno and the East of Liguria (A12) taking the Genova Nervi exit.
Once having reached the urban road system,  follow the signs for city centre (quartiere Foce).

 Click here for Autostrade per l'Italia (Motorway Company)
 ….
.
By train
Alight at the railway station of Genova Brignole. On leaving the station, the Centro LiberaMente can be reached by crossing the gardens with trees opposite the station, then turning immediately to the left (Corso Buenos Aires).
You can also take the bus number 36 or 43 in front of the station going East, getting off at the "Tommaseo" stop. Bus tickets are on sale at all tobacconists and newsagents.

  Click here for Trenitalia (Railway Company)
..
. .
By bus & underground
By underground
– Brignole station (900 meters): exit "Piazza Verdi". The underground station is located inside the Genova Brignole train station; follow the directions set in the preceding paragraph.
– De Ferrari station (1600 meters): proceeding from there on the following bus lines: bus 36 or 44 going East, getting off at the "Tommaseo" bus stop; bus 20 getting off at "Torino" stop.
From the East of Genoa by bus 15 or 43 ("Tommaseo" stop) or 17 ("Tolemaide" stop).
From the West of Genoa by bus 20 ("Torino" stop).
From Valbisagno: bus lines 12 or 13 (stop "Brigate Bisagno/Cadorna"); line 14 (stop "Fiume/Via XX"); line 47 (stop "Buenos Aires / Torino").
Bus tickets (urban AMT 100 mins) are on sale at all tobacconists and newsagents.
  Click here fot AMT-Genova (Bus and Underground Company)
. .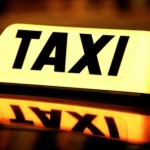 Taxi
The nearest taxi stations are in Piazza Tommaseo e Piazza Savonarola, a minute distance from Centro LiberaMente. Radio Taxi Genova (on-call service): tel.: (+39) 010.5966
.
.
.
Parking
In the zone there are numerous parking along the streets (Blue-Area zone A) or else paying parking in Piazza Tommaseo (one minute away), Piazza Paolo Da Novi (5 minutes distance) and Lambruschini Park (10 minutes).
.
.
Airport of Genoa (GOA)
The international Cristoforo Colombo airport is 11 km from the Centro LiberaMente and can be reached by a fast urban roat (SS1 and causeway) in about 20 minutes. The  Amt Volabus service, running from 5:30 to 23:30 by coaches, connects the airport terminals at Genova Brignole station in about 40 minutes. Tickets can be purchased on board.