Within the Centro LiberaMente there are professionals of health that by way of a highly specialized formation and consolidated experience guarantee an elevated standard of quality. The multi-disciplinary team is made up of doctors, psychologists, psychotherapists, pedagogues and technicians specialized in various fields.
Collaborations
The Centro LiberaMente foresees an integrated and network approach, that makes use of the collaboration of highly specialized professionals, with whom to activate a reciprocal sharing on methodology and quality-value plane. The continuous bringing up to date professionally of the operators and collaborators guarantees a maximum level of preparation.
Antonio Floriani
Antonio Floriani
was born in Genoa February 24, 1976.

Physician Psychotherapist
, admitted to the Provincial Medical Association of Genoa with n. 15196, he is in the list of Medical Psychotherapists in accordance with Art. 3 of Law 56/89 (Italian law).

For a direct contact:
Tamara Mesemi
Tamara Mesemi
was born in Santa Margherita Ligure (near Genoa) March 5, 1971.
Psychologist specialized in Psychotherapy with a systemic-relational approach
, she is member of the Order of Psychologists of Liguria.

For a direct contact:
Cinzia Leone
Cinzia Leone
was born in Genoa May 12, 1976.
Educator, graduated in Educational Sciences
, she is registered to the
Pedagogists Italian Association
(ANPE) with n. H0070.

Contatto diretto:
Collaborations – Legal Area
Lawyer Silvia Caffarena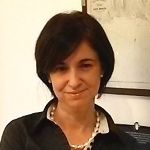 Civil rights lawyer, admitted to the Order of Lawyers of Genoa on 13/10/2005, she deals mainly with practices relating to family law, with particular regard to the procedures for administrative support, interdiction, and incapacitation, separation (consensual and judicial) and divorce (judicial and joint), custody of children (both before the court than to the Ordinary Minor) and litigation matters of succession. She also deals with relative positions and credit recovery for individuals and financial institutions and practices regarding real estate and renting. She has worked for years with various specialized magazines, as the author and annotator. She has also worked to update the Civil Code published by the publishing house Ipsoa and the preparation of "hypertext code regarding compulsory insurance" published by Utet.
Lawyer Marco Cafiero
Criminal lawyer in the Court of Genova admitted to the Order of Lawyers on 16/02/1995, specializes in Clinical Criminology. Employee of the Solidarity Center of Genoa and of the Italian Federation of Therapeutic Communities, specializes in legal issues related to addictions. He is also scientific advisor to the Regional Conference on Volunteering and Justice and he is a member of the Observatory on urban safety of the Liguria Region. Specializing in mediation.
Collaborations – Neurological Area
Dr. Emanuela Arpinati
Physician specialized in Neurophysiology, she is registered to the Order of Physicians in Genoa with n. 14061, she is Medical Director for ASL3 Genovese (Local Health Service of the city of Genoa). She works as neurologist dealing with diagnosis, treatment and prevention. Expert in Neuroscience and Sleep Medicine, she has training and experience in the field of disabilities (physical, mental and sensory), in forensic psychology and criminology. She performs neuropsychological assessment for cognitive impairment, she has roles in university teaching at the University of Genoa and the Continuing Medical Education for ASL3.
.
Collaborations – Area Psychological Area
Dr. Grazia Micale
She is psychologist with a psychoanalytic approach, she is member of the Order of Psychologists of Liguria with n. 1837, she works in counseling and consultation routes for short adults and adolescents. She is an expert in eating disorders (Anorexia, Bulimia, etc..), Disorders of Mood, Personality Disorders, and she helds sessions of individual, group and psychoeducational interventions. She has also a degree in Foreign Languages and Literatures with long experience in teaching; she speaks English at advanced level.
Dr. Elena Passoni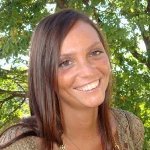 Psychologist, a graduate student in cognitive behavioral approach to psychotherapy, she is member of the Order of Psychologists of Liguria with n. 1953, she earned master's degree in Forensic Psychology and Counseling Adolescents. Expert educational guidance counselor for adolescents with learning disabilities, test anxiety and low self-esteem, she is Technical Consultant and deals with separations, the psychological support of children and adolescents with disabilities psychophysical disorders' learning disabilities, behavioral and family problems.
Dr. Elena Gavotti
Oriented cognitive psychologist with specialized training in Clinical Sexology, she is member of the Order of Psychologists of Liguria with n. 1747, she has extensive experience in the prevention and treatment of Sexual Affective Disorders. She deals with the treatment of personality disorders, panic disorder, posttraumatic stress disorder and she is an expert in administration, use and interpretation of personality inventory MMPI-2.
Dr. Sandra Siccardi
Psychologist with systemic approach, she is member of the Order of Psychologists of Liguria with n. 1794. She performs individual and family counseling, dealing with diagnosis and neuropsychological rehabilitation for children with language difficulties, specific learning disabilities, emotional disorders and deafness. Expert in technical and business development of verbal communication in children with hearing impairments or learning disabilities, she is creator of primary and secondary prevention projects concerning motherhood and postpartum depression and has worked as a tutor at the Faculty of Faculty of Education at the University of Genoa.
Collaborations – Technical Area
The Centro LiberaMente employs health and rehabilitation professionals such as dieticians, speech therapists and counselors experienced in different areas.
Dr. Lucia Giovene Buller
Dietician, she promotes nutrition education interventions and counseling patients and families-works in the treatment of eating disorders. Extensive work experience in public health facilities, she has worked as a consultant for the University of Genoa in nutrition education and prevention of childhood obesity. She has roles in university teaching "techniques dietistiche" and she is Secretary and Counsellor in the Liguria regional executive of the National Association of Dietitians (ANDID) and in the Association of Clinical Nutrition (ADI).